Tune in, 3PM EDT on Saturday, March 21st or later for on-demand here to watch the Suzanne Cloud Quartet, live from the Candlelight lounge in Trenton, New Jersey
$5 gets you unlimited access to the livestream and on-demand playback for 30 days!
FRSProd owner, Robert Bullington had a great time discussing this venture on Trenton's own "Infinitely Focused" podcast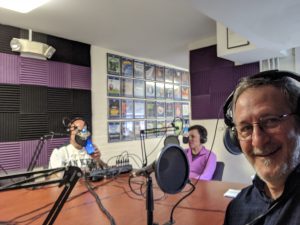 Listen to the podcast at http://www.trentonwaves.com/podcast
We're hoping this novel concept of pay-per-view livestreams will be a life-ring for musicians who've had their gigs cancelled by the COVID-19 scare.  We suspect it could be a valuable service, even after the crisis has passed!






by